Strongbond 510 Concrete Primer
Strongbond 510 Concrete Primer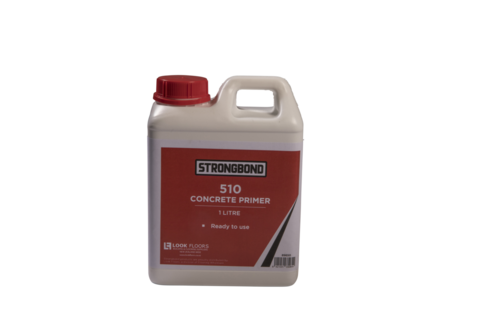 Strongbond 510 Concrete Primer
STRONGBOND 510 Concrete Primer is an engineered priming system for use with ARDEX floor levelling cements. It is a solvent free, blue synthetic resin dispersion, which after drying to a clear film inhibits water penetration.
Primer
Bonding agent
Suitable for internal areas only
When used over porous concrete prior to floor smoothing/levelling, it acts as a pore closer, and in doing so prevents pin holds in the levelling layer.