Mapei Nivorapid 20kg/bag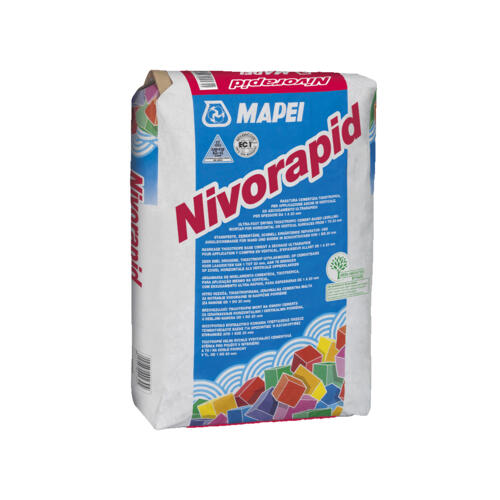 Mapei Nivorapid 20kg/bag is an Ultra-fast drying thixotropic cementitious levelling mortar, also suitable for vertical applications.
It is an Interior levelling of all types of substrates normally found in the building industry provided they are clean and not subject to moisture, such as concrete slabs and walls, masonry, renders and cementitious screeds, etc. Also suitable for existing floors and walls, natural stone and terrazzo floors. Suitable for repairing or levelling steps, edges of pillars, landings and arrises of floors, walls and soffits.
Especially recommended where the substrate must be put back into use within a short time. By mixing Nivorapid with Latex Plus in substitution to water, a highly deformable smoothing compound is obtained with excellent bonding strength also on surfaces in metal, old rubber floors, PVC, chipboard wood, parquet, linoleum, etc.
Technical data:
Pot life: 15 minutes.
Application thickness: from 1 to 20 mm.
Set to light foot traffic: approximately 2 hours.
Waiting time before installation: 4-6 hours.
Colour: grey.
Extremely low emission level.
Storage: 12 months.
Consumption
1.6 kg/m2 per mm of thickness.