Mapei Ultrabond Eco VS90 Plus 14kg
Mapei Ultrabond Eco VS90 Plus 14kg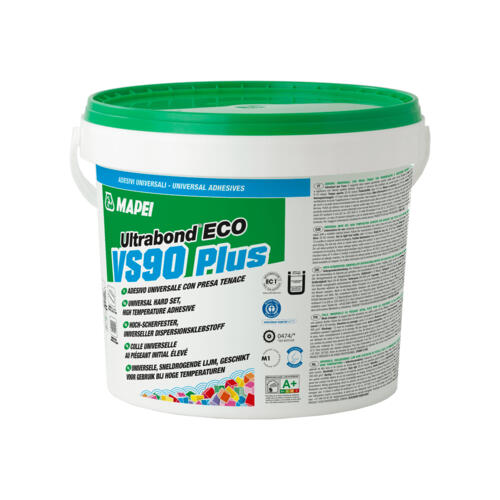 Mapei Ultrabond Eco VS90 Plus 14kg is an acrylic adhesive in water dispersion, formulated in a ready to use light beige paste. Characterised by a fast and strong initial grab and a rapid set, as well as a rigid and cohesive final film, it gives the floor coverings a very good dimensional stability. Hard set, highly shear resistant, wet-bed dispersion adhesive, specific for PVC and rubber floorings and wall coverings on absorbent substrates. Also suitable as universal adhesive for all common resilient and textile floor covering types. For use on floors and walls in interior applications.
TECHNICAL DATA:
Waiting time: 0-10 minutes.
Open time: 20-30 minutes.
Set to light foot traffic: 3-5 hours.
Ready to use: 24-48 hours.
EMICODE: EC1 Plus - very low emission.
Storage: 12 months. Protect from frost.
Consumption: 0.25-0.50 kg/m².