Lynn River Nitrile Disposable Gloves
Nitrile Disposable Gloves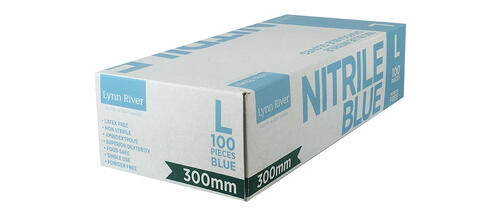 Nitrile Disposable Gloves. Key benefits include:
100 per packet
Lenght: 230mm
Sizes: Xtra Large + XX Large
Powder Free
Resists Solvents and other chemicals
Puncture resistant
Chemically toughened to improve performance over natural rubber and neoprene with use with most solvents.
Allergies to rubber latex? Idea for individuals who are.
Nitrile Disposable Gloves. Technical data include: